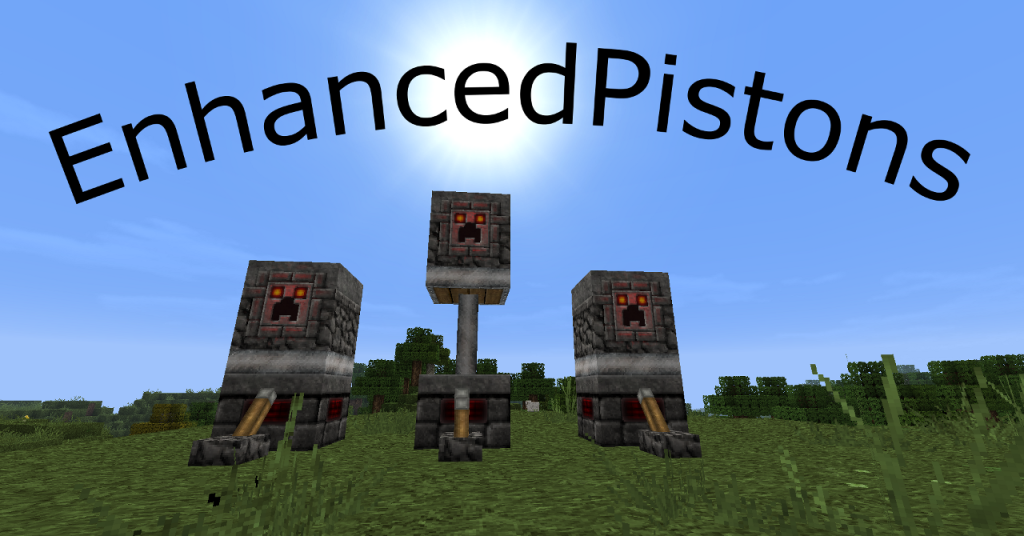 Version: 1.5
About
This Mod Add Additional Functionality To Pistons.
Pistons Can Move Additional Blocks As Well As Stop
Block Movement, Crush Blocks, And Push/Pull Blocks From Chests.
There Is A Config File That Will Generate After First Use.
The Config File Contains Which Blocks Are Allowed Or Not To Move.
If You Find A Bug Let Me Know And I Will Fix ASAP.

Functions
StrongPistons: Pistons Move Blocks That Would Normally Break Or Not Move Normally.
WeakPistons: Pistons Cant Move Blocks That Are Normally Movable By Pistons.
CrusherPistons: Two Pistons When Used Together Can Crush Blocks.
ChestPushPistons: Sticky Pistons Can Pull Blocks From Chests.
ChestPullPistons: Pistons Can Push Blocks Into Chests.
I Am Looking Into Proper Smooth Movement.
Config File
See This Page
Tested Blocks
To See Proper Block Names And Block Bugs See This Page
Things To Come
Currently Working On VeryStickyPistons.
I'm Looking Into A Way To Make The Movement Look Smoother.
And Farther Extending Pistons. Like MorePistons.
In-Game Commands And Permissions To Those Commands.
Possible LWC Compatibility.
Examples
For Example Uses See Examples
---