Help support development of TreeAid: Donate
Current donations: 0
---
Makes players chop the entire tree log by log, from top to bottom!
I fully support the other plugins that do this, but some of them are outdated, have horrible tree detection, or they just let players dig the whole tree in one chop. Even when they remove the correct durability, this still is a bit of an unfair advantage because it then only takes 1 second to break a whole tree!
So I've tried to make this plugin work perfectly in every way: players will spend approximately the same time, the same durability and will get the same drop.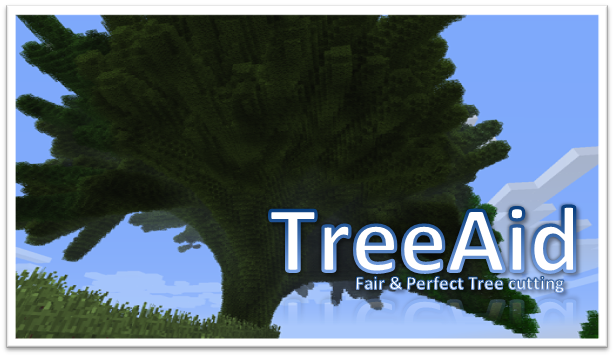 TreeAid
Summary
When players chop a tree, this plugin will make them chop the highest log first.
NO ABANDONED TREE-TOPS!
Drops the broken log at the log the player clicked
Has INCREDIBLE tree detection!!
Can customize detection for 2x2 jungle/pine trees
Works extremely efficient
Calculates durability loss (support enchantments!)
Does NOT drop weird logs, it always drops the correct log!
SUPPORT FOR EVERY PROTECTION, ANTI-GRIEF AND LOGGING PLUGIN!
Otherwise, support for anti-cheat plugins
Works with MoreProtect
Configuration file
You can send a message to players when they start chopping down a tree, even including the number of logs left in that tree!
Commands & Permissions
Permission
Description
Default
treeaid.use
Use TreeAid
true
You don't need permissions.

Metrics
This plugin uses MCStats to collect information about plugin usage. Of course, this is strictly anonymous, and you can easily opt out via plugins/PluginMetrics/config.yml. The NSA isn't watching your server ;) You can of course see for yourself what data is collected on the MCStats site, just the basic stuff: how many servers, how many players, which Bukkit version, etc.
---