ServerMotd allows you to change the motd of the server-list and the message to join the server. You can use all coloring and formatting codes.
Features
This plugin is very easy to use!
Change your MOTD in client server list
Colorize your messages
Change your welcome message
Support Permissions
Support formatting code
Customize the plugin with commands or changing config.yml
You can change the messages while the server runs
Set the join message
Set the left message
Use the variable %player to name an user (f.e -> %player has joined the game)
Disable the motd message if you are using other plugin (in the config)
Set the server-icon.png of the server while it is running
Display the balance and prefix of the player
Display the bukkit's version
Multi-line (line-break) in external motd message (server-list message)
Installation
Download the plugin
Drag the .jar file in your server's plugin folder
Reload your server (If it's necesary)
Ready!
Commands
/motd (View motd)
/setmod <message> (Set the welcome message)
/externalmotd <message> (Set server-list motd)
/motdjoin (set the join message)
/motdleft (set the left message)
/motd reload (reload the config.yml)
/icon (set the icon of the server) (Example: /icon mypicture.png [This set a file called icono.png located at the main folder of the server, having a size of 64x64 to works correctly]
Also, you can use this: /sm, /em, /mj and /ml (abreviatures)
Permissions
motd.* (default: ops)
motd.check (Check the motd) (default: all)
motd.reload (reload the config.yml)
motd.set (Permissions to use /setmotd, /externalmotd, /motdjoin, /motdleft)
icon.set (Permission to use /icon command and receive notifications about possible errors with the image)
Variables
%player (The server changes this for the player names)
%newline (It sets a new line)
%balance (show the player's balance) (requires vault!)
%prefix (show the player's prefix) (requires vault!)
%version (Display the bukkit's version)
more soon (You can suggest variables in the comments)
Coloring and Formatting codes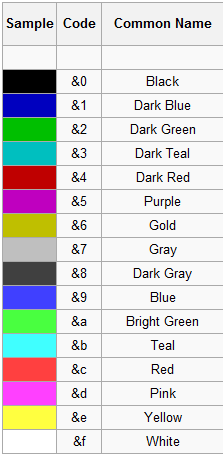 &k Random
&l Bold
&m Strike
&n Underlined
&o Italic
&r Reset
Configuration
Config version: 1.3
created by: aledanmar
If you have other motd-server, set "enablemotd" to false, and the motd message will be removed.
enablemotd: true
motd:
system: '&aServer list message'
ingame: 'Default motd when you join the game, Change it in the config or with /setmotd <motd>'
join: '%player joined the game'
left: '%player left the game'
icon:
set: false
name: server.png
You can change the messages in the config.yml or using commands
Known bugs
Screenshots



Other languages
Bugs and Feature Requests
Use Tickets for issues, bugs or feature requests
Support in english and spanish!
Plugin tested on 1.2.5, 1.3.2, 1.4.7, 1.5.2, 1.6.2, 1.7.4
Donate
Help support development of ServerMotd: Donate
---