HelpRequest
Version: 1.3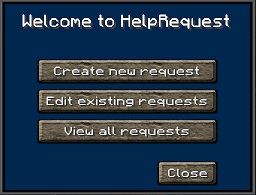 If you would like to see this in action, logon to our Minecraft server at: minesrv.almuramc.com
Overview
HelpRequest is the first of its kind in-game, GUI based Help Desk / Ticketing system. Users can send in-game requests to Admins for whatever they may need assistance for. Features a nice alerting system to signal an Admin when a user needs assistance. Tracks the username, time, location, world, subject and request message directly from our in-Game GUI based Request system.
How to Use?
Currently once you install the HelpRequest plugin into your servers plugin directory it will automatically appear when a user presses F6 or what ever keybind you currently have configured.
Configuration
The Configuration is as follows:
Admins:




-

 

Notch




-

 

Jeb_




HOT_KEY:

 

KEY_F6



Admins: list of Admins to receive notifications of new requests added. Hot_Key: Default Keybind for opening HelpRequest.
Commands
/HelpRequest = Opens Help Request GUI.
Permissions
HelpRequest.use = Allows users to use Help Request, create and edit their own requests. HelpRequest.admin = Allows Admins to view/edit/delete all requests.
Dependencies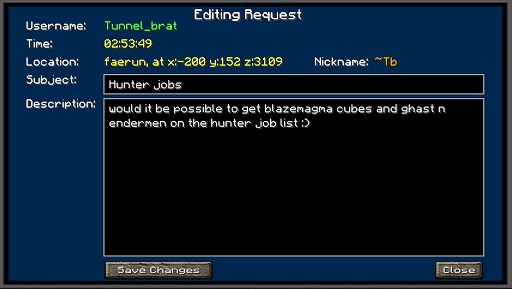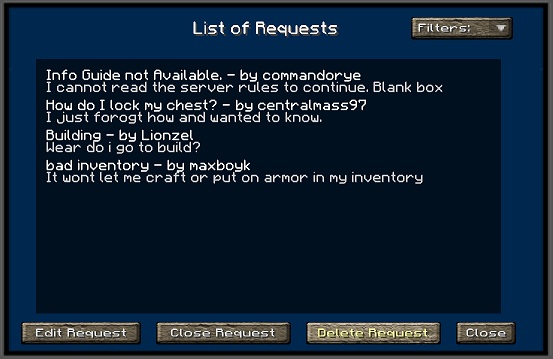 ---