There is no official Bukkit for Minecraft 1.8
There is no official Essentials for Minecraft 1.8
For updates regarding Sponge, and what is coming next follow KHobbits on twitter or keep checking the wiki linked below.
Essentials offers over 100 commands and features useful on just about every server.
Our major features include:
Player made homes, and server warps.
Player kits and first join kits
Easy player to player teleports, including teleport requests.
Full chat and nickname customisation
Full moderator control, with feature such as muting, jailing and temp banning
Economy support, including shop signs and command costs
Full permission based build control, with the ability to block certain items
Core world protection, allowing you to block explosions, fire spread and other catastrophes!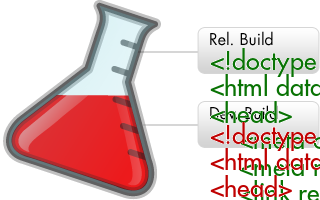 The Essentials plugin is available in a number of different bundles, and the various modules can be configured to give a unique server experience, tailored to your server and your players.
We recommend visiting the wiki links below to find out more about the different packages, commands and permissions available.
Due to the restraints of DBO, we are unable to offer our old download links, including the link for GroupManager.

Visit our wiki to find our CI server and how to become a beta tester.
When downloading Essentials, be sure to check the supported game version.
What do I do now?
Infomation
Essentials is currently developed and maintained by the Essentials team, lead by KHobbits. Group Manager is maintained by ElgarL.
Donations and Supporters
The Essentials project is maintained by a team of developers in their free time. The amount of time we spend improving on this project is down to personal motivation, we do not get paid to keep this updated. If you find Essentials is an essential part of your server, or has made your life easier, please consider giving us a donation to help keep the project alive.
As always we would like to thank those who have contributed or helped sponsor this project, allowing us to exceed 10 million downloads across all sites:
Necrodoom - Community Support
Andrewkm - Server owner and alpha tester, EcoCityCraft
Skylexia - Project Friend
X-Rob - Server owner, Minecraft Australia
TheFarmerNL - Server owner, Minevival.com
DarkShimy - Server owner, MinePod.fr
Stickmenz - Server owner, RealmCraft
Murga - Server owner, SteelCraft
Svesken - Server owner, Sensationcraft.info
Crueldog - Server owner - Curelmc
R_O_C_K_Y - Server owner, Hardcore's Minecraft Servers
Original contributing team: Zenexer, Aelux, Brettflan, KimKandor
Learn by example
@Samkio and xTorrent made a great YouTube video explaining what Essentials is, its different parts, and how to install it.
Metrics
This plugin sends statistics about the usage to the server http://mcstats.org/. You can disable it using the command /essentials opt-out.