Help support development of CreativeFly: Donate
Current donations: 0
---
Fly, also in Survival and Adventure (with permissions!)
You don't have to read all this, download on the right >
CreativeFly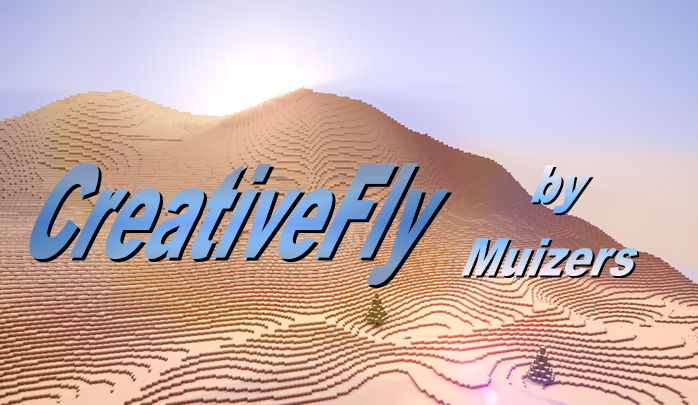 Summary
I started this project a long time ago but deleted it because I couldn't figure it all out. I still needed a good flying plugin for my server so now, ultimately, here it is, the perfect solution!
What does it do
You can let your Moderators fly in Survival and Adventure (with permissions!)
You can change your fly speed, also in Creative!
Remembers your settings when you log out!
Commands & Permissions
/fly - Change fly mode (on or off toggle)
/fly <speed> - Change fly speed

:D
creativefly.fly.survival - Permission node to fly in Survival mode
creativefly.fly.adventure - Permission node to fly in Adventure mode
creativefly.fly.speed - Permission node to change fly speed
OPs have all permissions by default, so you don't need permissions.

---