Description

MobCash lets players earn in game money for killing mobs, it
has an easy to use config that lets you enable what mob you would
like players to earn cash on!
Features
Awards players for killing mobs
Customizable Messages
Messages can be enabled or disabled
Disable Mob Spawners and Eggs giving Cash
World Support
Uses Vault, the plugin will not function without it
To download Vault click below

_____________
This plugin utilises Hidendra's plugin metrics system, which means that the following information is collected and sent to mcstats.org:
A unique identifier
- The server's version of Java
- Whether the server is in offline or online mode
- The plugin's version
- The server's version
- The OS version/name and architecture
- The core count for the CPU
- The number of players online
- The Metrics version
Opting out of this service can be done by editing plugins/Plugin Metrics/config.yml and changing opt-out to true.
Known Issues
None!
SpigotMC link: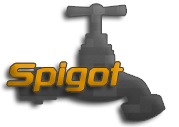 ChangeLog:
v3.3 [6/27/2016]:
- Fixed "Could not pass MobKill event" error after player kills a mob..
v3.2 [6/18/2016]:
- Added option to get money by killing players.
- That option can be disabled.
- Plugin checks config version.
- It gives a warning, if config version does not equal plugin config version.
v3.1 [6/15/2016]:
- Updated for 1.10.
- Added Polar Bear.
v3.0:
- Developing given to EonZombiecrafter.
- Updated for 1.9.
- Added 1.8 mobs.
- Added 1.9 mobs.
- Added option to enable/disable message, when a mob is killed.
v2.4:
- Updated for 1.7.4.
v2.3:
- Fixed not reading doubles.
v2.2:
- Added MCStats.
v2.1:
- Fixed error with killing players in v2.0.
- Fixed Error with disabling mob spawners.
v2.0:
Recoded whole plugin! now with:
- better config file
- reload config command
- world support
v1.1:
- Added Horses (1.6.1).
- Added disabling getting cash from egg and spawners.
v1.0:
- First Release!

Facts
Date created

May 11, 2013

Categories

Last update

Aug 08, 2016

Development stage

Release

Language

License

Curse link

Downloads

31,362

Recent files