Essentials offers over 100 commands and features useful on just about every server, from kits to mob spawning.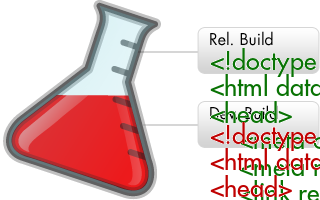 The Essentials plugin is available in a number of different bundles, and the various modules can be configured to give a unique server experience, tailored to your server and your players.
We recommend visiting the wiki links below to find out more about the different packages, commands and permissions available.
Due to the restraints of DBO, we are unable to offer our old download links, including the link for GroupManager.

Visit our wiki to find our CI server and how to become a beta tester.
Infomation
Quote from Essentials:

Essentials is currently developed and maintained by KHobbits and snowleo. Group Manager is maintained by ElgarL.

Many thanks to the other major developers and contributors over the years:
Zenexer, Aelux, Brettflan, KimKandor, ceulemans, necrodoom, ementalo, okamosy, khyperia, Iaccidentally, md_5, GunfighterJ, kukelekuuk00, chrisgward, Skylexia and Andrewkm (EcoCityCraft).
Check the commit list at github for all names.

We have rolling releases, the second number in our version number changes if there is a new Minecraft or major Bukkit update. We only support the recommended versions of Bukkit.

If you have problems, check if you have the newest versions of Bukkit and Essentials first. In many cases the problem has already been fixed.

Over 3.000.000 downloads since May 2011!
Donations
The Essentials project is maintained by a team of developers in their free time. The amount of time we spend improving on this project is down to personal motivation, we do not get paid to keep this updated. If you find Essentials is an essential part of your server, or has made your life easier, please consider giving us a donation to help keep the project alive.
Thanks go to our top 10 donators (£60+):
Learn by example
@Samkio and xTorrent made a great YouTube video explaining what Essentials is, its different parts, and how to install it.
Facts
Date created

Aug 25, 2011

Categories

Last update

Apr 11, 2013

Development stage

Mature

Language

License

Curse link

Downloads

2,889,313

Recent files