To know the release for SimpleHubTeleport 3 click here
A Very big update: v2.2 come 26 March cause its birthday of plugin xD new 2 Commands is coming with new features
:D

!!
For Java 7 and when you click on download you go on Java 8 its normally cause Java 8 final file i have upload but if you want Java 7 go on files page and you find it !
;)
Plugin SimpleHubTeleport is too on Spigot and Bukkit FR (Bukkit French):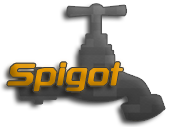 Thanks for 4,000 Downloads, i'm so much happy

:D

, Oh 5,000 Downloads its coming oh my god, thank you all who has download the plugin!!
Thanks for Tristan to make this banner :) !
How Use?
is easy to use just command /hub and you teleport to spawn :)
Video
Video Germany (3)
Commands
| commands | description |
| --- | --- |
| /helpp | Get list command can player execute it! |
| /adminhelp | Get list command can admin execute it! |
| /allcommands | Get list of all commands for plugin! |
Permissions
| permissions | description |
| --- | --- |
| simplehubteleport.admin | Acces get list commands of admin |
| simplehubteleport.sethub | Acces setspawn location |
| simplehubteleport.reloadhub | Acces reload hub/config/plugin |
Configuration
spawn:
world: (world name)
x:
y:
z:
spawn2:
world2: (world name)
x:
y:
z:
Milestones
10 Downloads
50 Downloads
100 Downloads
500 Downloads
1,000 Downloads
5,000 Downloads
Facts
Date created

Mar 26, 2014

Categories

Last update

Mar 18, 2015

Development stage

Release

Language

License

Curse link

Downloads

5,763

Recent files